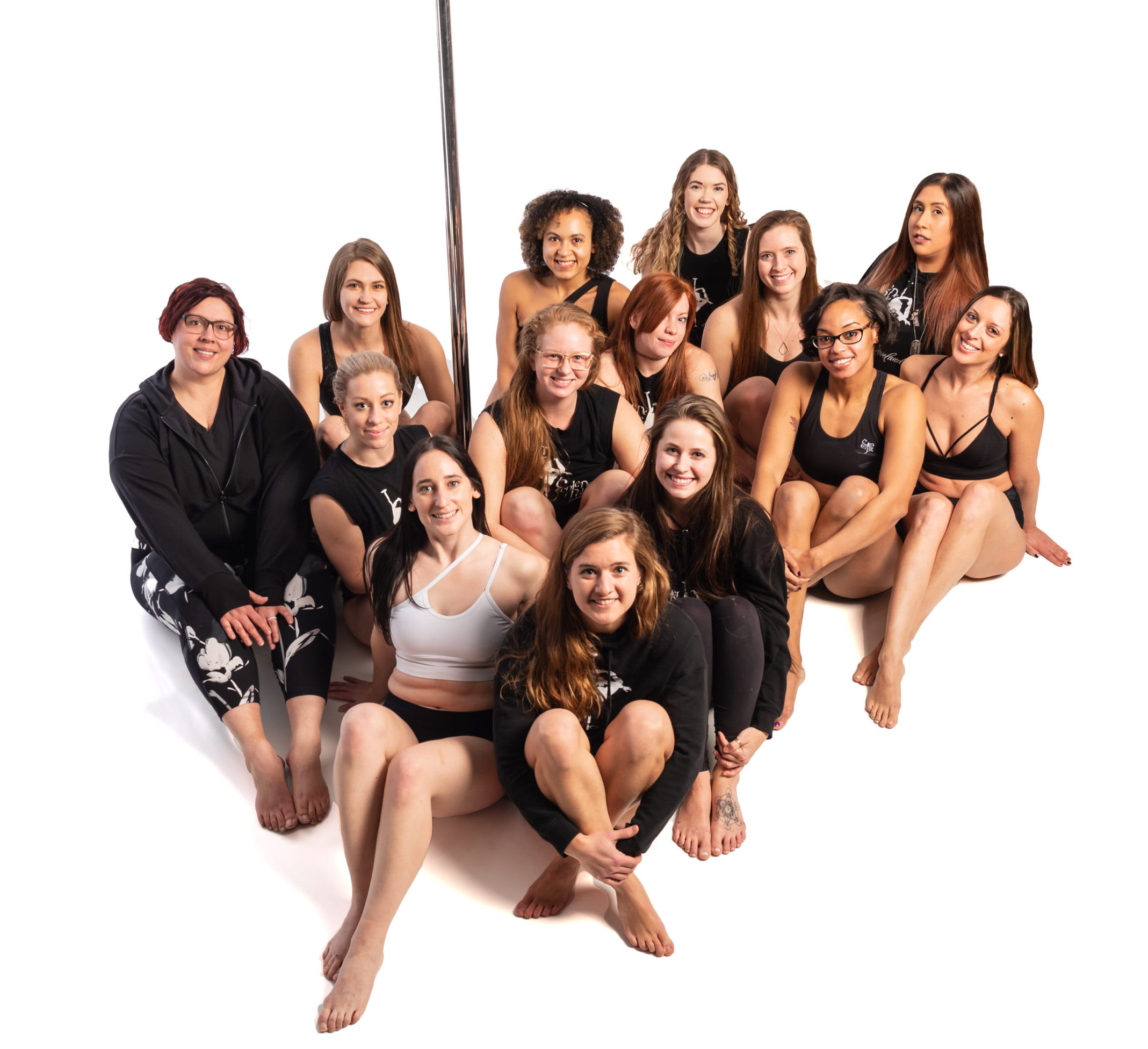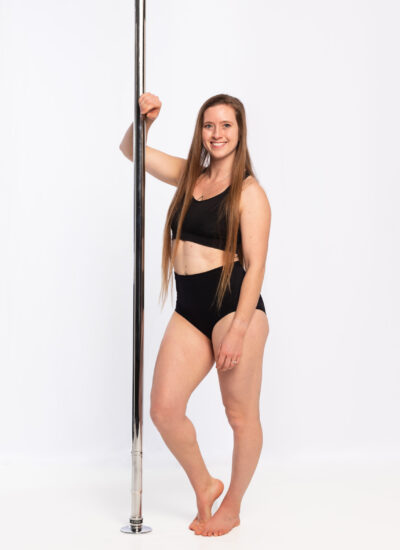 Emily Krueger
Pole Instructor
Emily's pole journey began in 2017 and was inspired by lifelong involvement in competitive dance, cheer leading, gymnastics, and a myriad of sports. She received her Bachelor's in Movement Science at the University of Michigan and is always seeking to incorporate physical activity in her life in a way that is fun, sustainable, and gives her [ . . . ]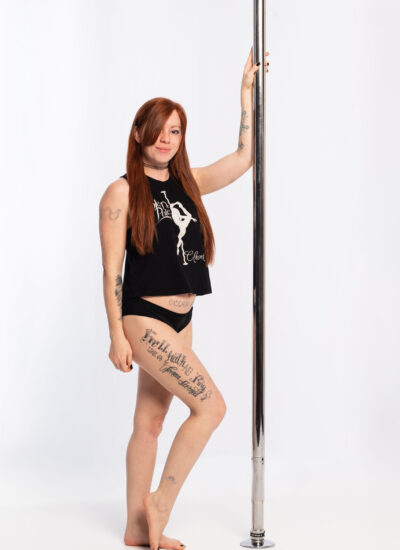 Bekah Lee
Front Desk
After years of her sister Megan asking, Bekah finally began her pole journey in late September of 2020. She immediately became obsessed and bought her at home pole within a month of starting classes at EDP. She loves how strong and expressive pole makes her feel. Bekah is certified in Pole Beginner and Elementary.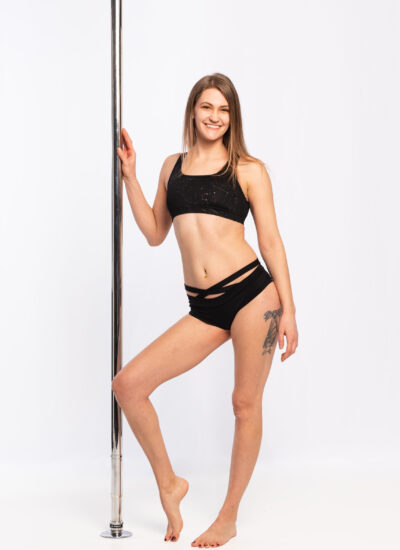 Hannah Bender
Pole Instructor
Hannah was a volleyball player for ten years, but struggled to find a fun workout after she graduated and experienced two separate knee injuries. In January 2017, she took her first pole class and fell in love. Hannah was unable to get enough of her new passion and bought a home pole after one month of classes. Pole dance has not only brought a healthy workout into her life, but a great community and [. . .]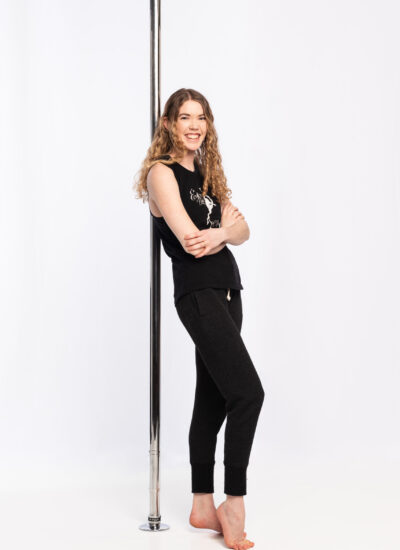 Alexa Ewan
Pole Instructor
Alexa Ewan began dance classes at 3 years old in Knoxville, TN. She regularly took dance classes and performed until she was 16 when she began competing in rock climbing. After college, she moved to Cleveland to teach at a local public Montessori school and was looking for a new creative and athletic outlet. She found pole at Ecole De Pole Cleveland in July of 2019 and has not looked back. Pole was [ . . . ]
Carissa Stefancin
Pole Instructor
Carissa was first introduced to pole in 2012 and was immediately enamored. With minimal dance background but a strong lifelong interest in gymnastics, Carissa was excited to discover a passion that combined dance and fitness. As she began her beginner classes, she realized pole was not only increasing her strength and flexibility, but also strengthening her [ . . . ]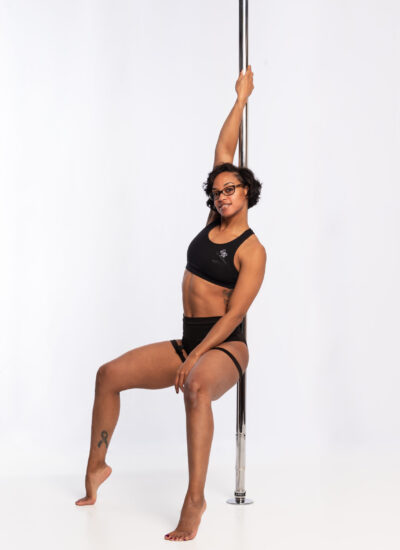 Ashley Savoy
Pole Instructor
Ashley has been active in sports her entire life, competing in basketball, swimming, softball and collegiate level track and field as a hurdler. Continuing still, she always wanted to try a pole class. Finally in January 2020 she did and has loved it ever since. Pole dance has opened her eyes to a new community where she's learned so many things about [ . . . ]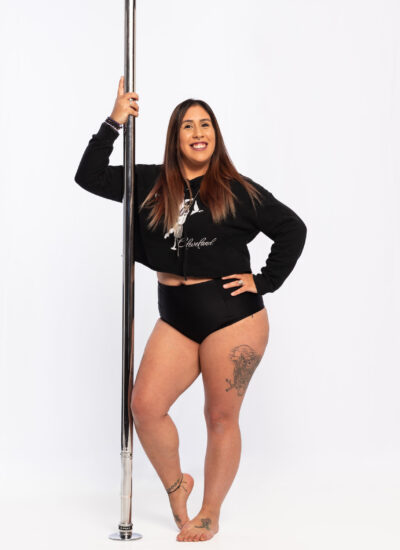 Amanda
Front Desk
Amanda has worked reception since 2009 and is Ecole De Pole Cleveland's first ever outside hire. Amanda and her husband have seven children together, in fact you've probably seen her daughter Nayeli aka Jelly around the studio. Jelly is EDP's youngest member who started her pole journey at just 12 years old! You may not see Amanda in class, but she'll be behind the front desk rooting you all on!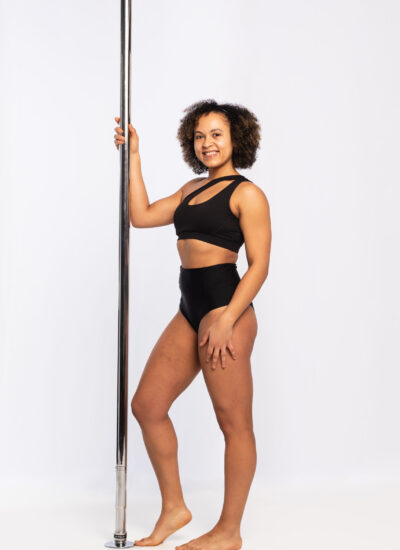 Alexa Green
Pole Instructor
Alexa's passion for the art of movement began at age 7 when she was introduced to the fun of musical theatre. By age 10, she became immersed in ballet, tap, jazz, pointe, and modern dance through her school's immersion arts program. Her long-lasting interest in dance led her to discovering pole fitness in January of 2021, and immediately fell in love with the [ . . . ]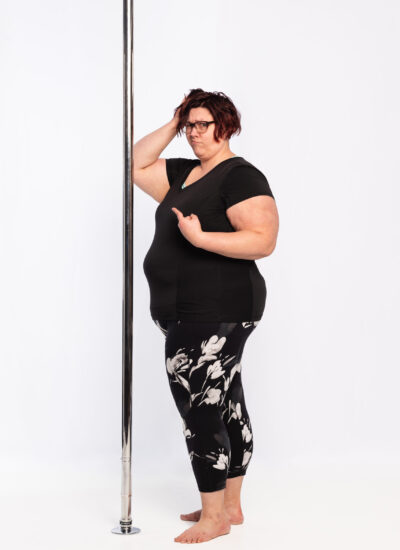 Sam Sycz
Aerial Instructor
Samantha found Aerial Yoga in 2012 when she was looking for a way to workout while a shoulder injury healed. The workouts were fun, challenging, and, most importantly, could easily be modified. Aerial took Sam out of her comfort zone and challenged her in new and exciting ways. This is why she loves giving students that extra push to overcome those fears and learn to let go. Sam became certified in AntiGravity Fundamentals in 2015, AntiGravity Restorative Yoga in 2016, and Boomerang Bungee Fitness in 2018. Teaching and practicing aerial brings balance to her very logical, math-based day job. Sam also loves cooking, dancing around the kitchen, and watching anime with her husband and four cats.