Discover a community invested in your personal growth and development.
You may be stepping out of your comfort zone, but we have your back!
Ecole de Pole Cleveland began in late 2017 with the mission to provide the best pole fitness instruction to every student that walked through our doors. Now also offering classes in Akron, the studio strives to create an atmosphere of professionalism, acceptance, and community; with high-quality, certified instructors and a dedicated staff team always present, everyone at EDP is here to help make you feel welcomed!
Ecole de Pole is an all-inclusive space. We do not judge or exclude based on gender, race, orientation, age, or body type; we are a studio for everyone, to suit all needs, interests, and lifestyles.
Our main focus is to push you, watch you exceed your own expectations, and provide you an outlet for amazing self-growth and discovery.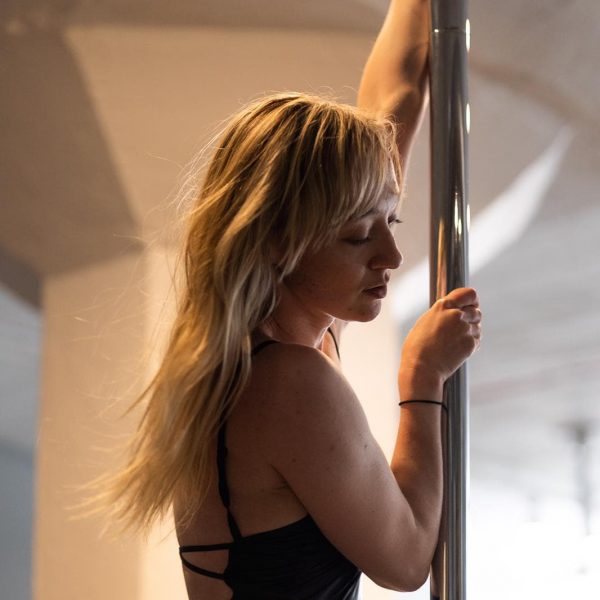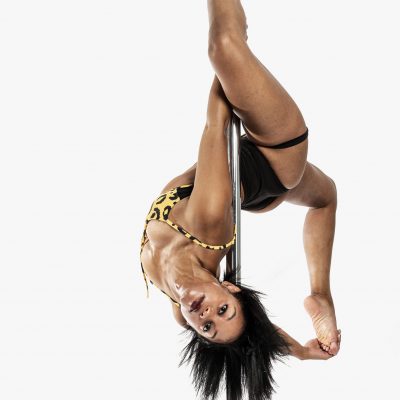 Although Ecole de Pole will always keep pole fitness at its core, the studio has expanded far beyond only pole; we now offer classes in

aerial yoga, BUTI yoga, flexibility, handstands, lyra, and more,

 all of which you can try with one of our Introductory Offers.
Whether a seasoned professional, a light dabbler in fitness, or a complete newbie, our classes will suit your level and promote your advancement. No matter what, you WILL leave feeling more confident in your abilities and yourself!
Join us. See how quickly you break those mental and physical barriers and transform your life.
Ecole de Pole offers group classes with small to moderate sizing. This means that every student in the class receives proper instruction, safe spotting, and one-on-one attention.
Our pole syllabus classes never exceed 2 persons per pole. The time you spend in class will be maximized to the best of our ability; and be prepared to get a killer workout!
Each of our instructors are also available for private and small group classes in addition to the normal scheduled classes, for those who want a more intimate training experience.

Would you like to begin classes right now? Our new client offers are perfect for you to try multiple classes and experience Ecole de Pole for yourself. Once purchased, the expiration dates don't begin until you've taken your first class.
If you need assistance with purchasing or booking a class, please fill out the form above, email us at admin@ecoledepolecleveland.com, or call us during business hours at 216-795-5575