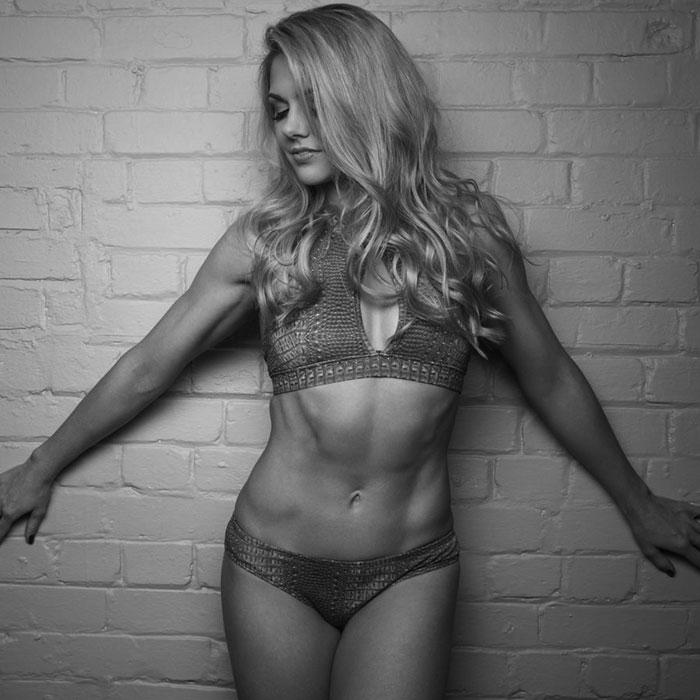 One of 6 Nominees worldwide for IPDFA IPC "Instructor of The Year" in both 2013 and 2015
Nominee for the "Representin" Award: Most Positive Role Model in the Pole & Aerial Community (Pole World News Awards USA 2014)
GOT TO DANCE 2012 (UK) Series 3 -TOP 34 (judges Adam Garcia, Kimberley Wyatt & Ashley Banjo)
VOTED #20 in 2012 & #25 in 2013 in the United Pole Artists – Global Poler's Choice Awards Top 100 List
IPDFA International Pole Championship Semi-Finalist + shortlisted to top 25 in the world 2012
Ranked No 17 in the World by Poleranking.com 2011
World Pole Sport & Fitness Semi-Finalist, Budapest, 2011
Miss Pole Dance UK tied 1st Place & Best Entertainer, 2011
Pole Divas Professional Championship Runner Up, 2010
Pole Divas Professional Championship London, Winner 2010
Miss Pole Dance UK Finalist & Best Costume, 2009
Justine is the founder of Ecole de Pole studios, first established in London in 2010, and now with licensed studios in Singapore and Cleveland, Ohio, the first of the USA Ecole de Pole's!  Justine now lives in Brisbane, Australia, and is available for Workshops & Instructor Training (worldwide), she has a line of self designed pole wear and merchandise with delivery options from the UK (via www.ecoledepole.co.uk) or AUSTRALIA (from the online shop at www.justinemclucas.com) and of course at the EDP Cleveland studio.
Australian-born Justine, a professionally trained ballerina, returned to her home country early in 2016 after 10 years in London, where she opened the first of her growing number of Pole & Circus studios Ecole de Pole in 2010.
Justine started dancing at the age of 3, training in ballet, jazz, contemporary and singing throughout her childhood, performing in a singing & dance troupe called "Teeny Boppers" on stages for years even before her 10th birthday. With Honours in her RAD Advanced Ballet training, and a quarter finalist in the prestigious Prix de Lausanne competition at the age of 15, she was soon accepted to the Hamburg Ballet School where she completed her professional ballet training and performed with the school and company on stages around Germany. After an ankle injury left her unable to dance en pointe, Justine went home to Australia and began working in finance.
A keen interest in studies and a passion for South East Asian culture, she completed a Bachelors Degree in Arts (Asian Studies) as a mature age student from The University of Sydney in 2005, with a triple major in Asian Studies, Anthropology and Thai language, also spending 6 weeks studying in a Bangkok university. The letters after her name are now J McLucas (Asian Stud) – no joke!
She then set off to travel across the world, visiting places such as Thailand, Vietnam, Nepal, Tibet & Base camp, Mt Everest on a journey to move to Europe again, landing in London, where she continued in a career in Investment banking and collateral management.
But her true love has always been dance, and fate would have it that a gym in central London in early 2007, tempted Justine to try their Pole Dancing classes – and she was captivated by the strength, beautiful lines, and uniqueness of the art, motivating her to train and start performing again, this time in the world of cabaret and acrobatic pole dancing, where she established herself firmly amongst the elite polers of Britain, and has since built a solid reputation as a respected performer, choreographer and instructor around the globe. As well as a competing pole dancer, she performed as a Burlesque Artist and Can Can girl in cabaret company "Cabaret Rouge" performing regularly at Cafe de Paris and other London West End venues.
Justine tied 1st place on points at Miss Pole Dance UK 2011, was a World Pole Sports Semi-Finalist in Budapest 2011 and ranked in the World's Top 25 at the 2012 International Pole Championships (IPC), has been nominated for Instructor of the Year at IPC 2 years running, and has performed in the prestigious 'Gravity' show Mexico, The Pole Convention 'Showcase of the Stars' in the USA as well as Australia's "Pole Reflections" and numerous West End productions and Music Videos. The photo of her Eagle (the Ecole de Pole logo) is also used on the American PSO championships logos.
Her biggest venture is now the EAT SLEEP POLE RETREAT – POLE CAMPS, known for their star worthy instructor line ups, off the hook parties and amazing holiday activities, across different countries throughout the year in Asia and Europe (2017 camps are set to be held in London and Thailand – check out the POLE CAMPS tab!)
She brought her unique Contemporary Pole style (making use of all that ballet background), to the mainstream in 2012, reaching the Top 34 of Sky 1's Got To Dance in 2012, with a dream come true moment with one of her dance idols, Adam Garcia (who went to the same dance school as her in Sydney as kids), teaching him a pole move on screen (and nabbing a kiss and a cuddle from him too). She is an X-Pole Australia Ambassador and the face of Pole Motion DVD's.
Justine is known for dance quality, artistry, technique, control and exquisite lines. An all rounder though she loves to throw in a few deadlifts, handstand tricks, Baby Fonji's & Iron-X's just as much as her signature pretty, flexy, pole flow combos, with choreo heavily influenced by her classical training – her teaching style has been compared to being Whacked by the Mafia… from which grew the branding of her "McLucas Mafia" pole clothes and the slogan on her infamous hotpants "Whack Me", and awarded her nominations for "Instructor of The Year".
When not poling… Justine can be found doing one of her other loves… drinking red wine (in abundance)… building children's homes in Thailand, hanging out with her famous pole Chihuahua Chilli, watching the V8 supercars, handstanding, striking a #StopDropandSplit somewhere, attempting a Spartan Obstacle Course or scaling climbing walls!
Follow Justine on Instagram HERE